Sikkim - Small And Beautiful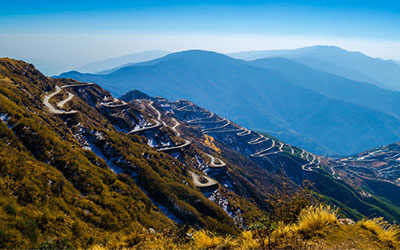 Sikkim is situated in the eastern Himalayas. Spread below the Mount Khanchendzonga (8534 mts), the third highest mountain in the world, and revered by the Sikkimese as their protective deity. With an area of 7,300 sq kms and measuring approx. 114 kms from the north to south and 64 kms from east to west, the elevation ranges from 300 mts to over 8540 mts above sea level. The Lepcha, Bhutia and the Sherpa are the major ethnic groups inhabiting the state. Sikkim became a protectorate of India in 1950 and a state in 1975. Capital city is Gangtok. Based on Gangtok you can visit every places of Sikkim.
Amidst the grandeur of the mountain peaks, lush valleys, fast flowing rivers, hills, Sikkim offers her visitors a rare and singular experience. Within a matter of hours one can move from the sub tropical heat of the lower valleys to the cold of the rugged mountain slopes that reach up to the area of perpetual snow. Undoubtedly modern times have wound their way into this picturesque town, but the gently swaying and elegant costumes of the Sikkimese people, their smiling faces, the unhurried pace of their life-style and the towering beauty of Kanchenjunga ..... all cast a magic spell on this delightful location in the foothills of the grand Himalayas.
Gangtok, the capital city, serves as a perfect base for exploring Sikkim. You can visit all north Sikkim based on Gangtok. Endowed with a wealth of exquisite beauty and magical mystery, with a host of walkways and delightful sights which make it all the more irresistible. Gangtok offers the tourist all modern amenities for comfort and pleasure. There are a number of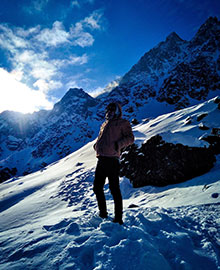 luxury as well as moderately priced hotels. We conduct North Sikkim package tour, South Sikkim package tours, east Sikkim package tours and south Sikkim package tours. We also undertake all hotel bookings in Gangtok and around Gangtok including economy/budget/heritage hotel bookings, car rental/hire through the entire north east Himalayas.
The state Sikkim is divided into 4 districts.
Explore them with us.