Kalimpong - City Of Orchid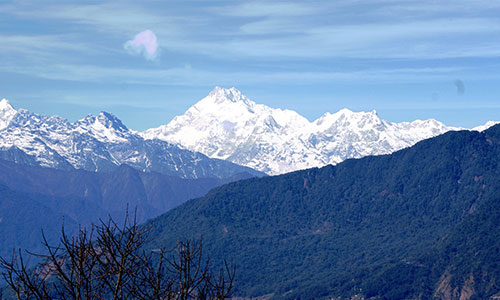 It is a city of orchids & flowers at 1800mt, on the Bhutan-Tibet-Sikkim boarder on eastern part of Darjeeling Himalayas. The excellent climatic condition of the place attracted the British, who later set up their establishments there.
Surrounded by dense virgin forests, huge valleys and never the less the beckoning Himalayas with chilling weather, made the place tourists heaven. A huge quantity of orchids, cactus and gladiolus are produced in the numerous nurseries around the city and being exported to different countries. Some of the famous handicrafts of the place are thanka paintings, Tibetian and Leptcha jewelries, wood curving, wooden masks etc.
The enchanting journey from Siliguri with fast changing in the pattern of beauty of the nature will surely make you speechless. The route takes through Sevoke (the landing point of mighty Teesta from hill to plains), glimpse of Mahanda dooars region, zigzag hilly road carving and bending along side the down flowing Teesta, till Teesta bazaar. The road further turnes to the Kalimpong and your view of Teesta replaces by glorious Kanchenjangha.
The old churches, the Graham's home, the Morgan House, golf course still hold the memory of the British Raj.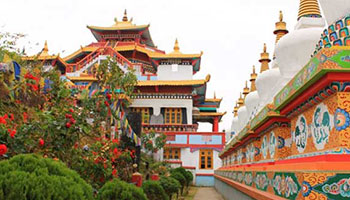 Durpin Dara: This is an observatory point about 3 kms from city, situated at an altitude around1400mt. Durpin Dara is the highest point in Kalimpong accessible by car. A view of the plains and the mighty Teesta from the place is …. Only to be seen.
Flower Nurseries: Kalimpong may be the only place where many commercial flower nurseries are situated. Flower are exported from here. The nurseries should not be missed are Universal Nursery around 3 km from the city, Sri Ganesh Moni Pradhan Nursery at 12th mile is specially renowned for its varieties of orchidsand, the Udai Mani Pradhan Nursery, Standard Nursery at Chibo Busty (specialized in roses, dahlias) etc.
Pedong Monstery: TheMonastery (estd 1837) near the Damsang fort is of Bhutanese origin. It is situated about a kilometer from the Damsang fort.
Dr. Graham's House: It was founded by Dr. John Anderson Graham in 1900 on the lower slopes of Deole Hill. This Extraordinary educational institution is situated in a huge campus around 500 acres of land. The all in one institution has its own dairy, poultry, hospital, farmhouse, bakery, etc. Every year in the month of May a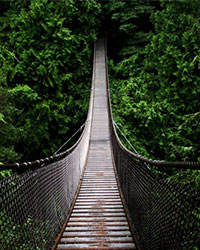 gala festival May Fair is organized here. The institution, unique in its type, still supported by part by charitable collections and sponsors from all over the world.
Mangal Dham: This place of worship. The marvelous piece of architecture is worth seeing.
Special attractions: Canopy Walking over the century old mossy Oak and Cypress in the Heritage Forest. This will be a mind blowing experience.