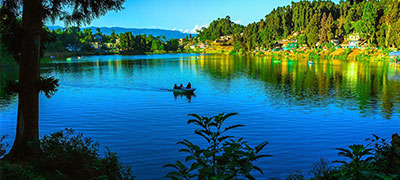 Mirik
Mirik (1767mt) is on the way to Siliguri to Darjeeling, a small hill resort. A 1.25 km long lake known as Lake Samendu is surrounded by the small township. The lake is nested by high forested hills and tea gardens. There is a floating fountain in the middle of the lake with a long arch-type little footbridge on the lake. Boating in the lake is enthralling activity for the tourists around here. Mirik is also famous for its tea estates, orange orchards and cardamom cultivation.
The major attractions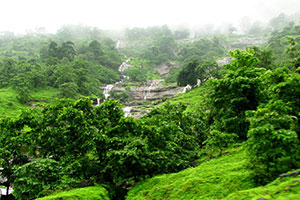 Kawlay Dara: A place for marvelous view of the plains and mountains. Beautiful view of sunrise and sunset can be observed from here.
Deosi Dara: A observatory point for stunning landscape view.
Rai-dhap: An ideal picnic spot.
Tea Estates:Thurbo T.E., is one of the best tea-estates nearby Mirik. The factory may be visited with special arrangements.